A passionate team of
experienced individuals
providing the full service
Expert stone advice and consultancy
Our friendly, honest, hands on approach coupled with a family business mindset ensures that our clients are given an exceptional experience and has been the keystone of our success.
Stone specification and selection
With our decades of experience with stone and porcelain we are best placed to offer you advice on what material is best for your project and budget. For years we have been renowned for our ability to add value at specification stage, and with our unique sourcing capabilities can offer cost saving alternatives to popular specifications. This is often why we are brought to the table on many projects.
Our own in-house design team
We have invested considerably in our in-house architects and interior design team and we love to get involved with your projects at concept stage to advise and make recommendations based on our knowledge and expertise to ensure uniquely special results are achieved. Get in touch to discuss your project and take advantage of our skill and expertise in creating some of the most realistic CGI's for your project in the marketplace.
We specialise in serving individual concepts and creating unique finished items to enhance the originality of your design. With our highly skilled design and production teams, Ashfield Stone have worked on a variety of stunning bespoke projects over the years.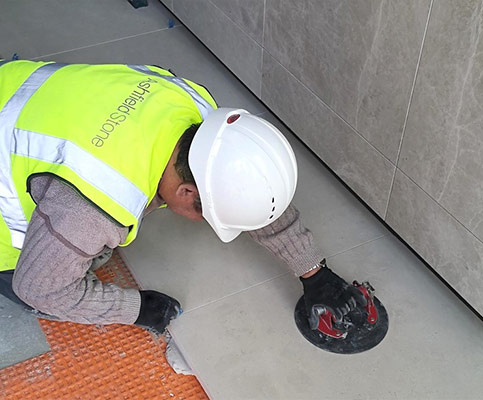 Project delivery
Our project delivery team have countless years of experience in delivering flagship projects in London and further afield. Each member is loyal to our mission of being the first-choice stone and tiling contractor, by delivering top quality, snag free projects on time and to budget.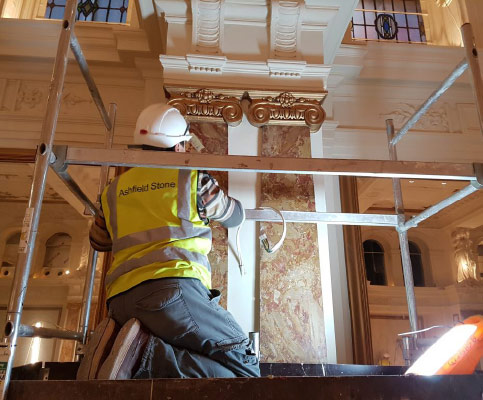 Maintenance and restoration
Our maintenance and small works teams are perfectly placed to ensure your stonework is always looking pristine and that repairs, and remedial works are carried out with the least disturbance. Typically run on a 12 month contract – This is an excellent option for our hospitality and commercial clients looking to ensure their residences are always compliant and looking the best!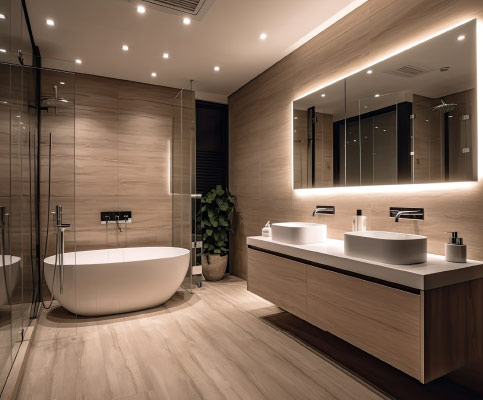 Luxury Modular Bathroom Systems
Ferrano modular luxury bathrooms come in a panelized format to allow ease of transportation and site logistics. The end result is a finished bathroom that can be fully installed on site in as little as 2 hours! This system works to any design and layout and specification, and our bathrooms are all professionally installed by ourselves, giving you complete peace of mind.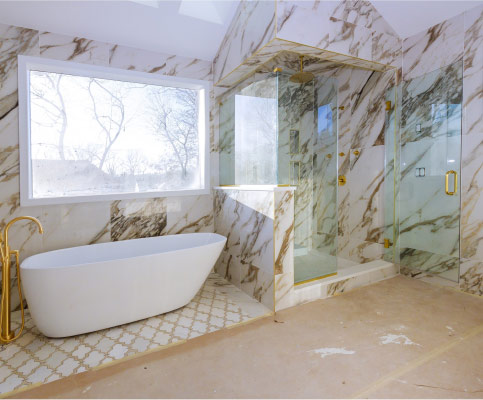 Bathroom fitout
We've delivered the stone and tiling packages on thousands of luxury bathrooms over the years, so we're only too familiar with the headaches that come with traditional bathroom construction. In 2022 we decided to offer a complete bathroom fit out service for our clients to take bathrooms from a white box to a fully finished room.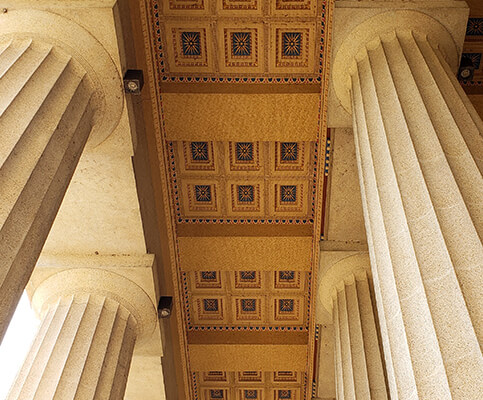 Architectural Stonework and Cladding
Ashfield Stone can look after the most complex of architectural stonework and cladding packages from initial concepts by our inhouse design team and structural engineer, through to project delivery by some of the most experienced stone masons in the world. We work with you to engineer stunning stone facades and standout architectural features, as well as providing innovative and lightweight panelised solutions that can transform the aesthetics of a building
Enough about us,
let's talk about you!
When it comes to natural stone and tiles, our team have a huge wealth of knowledge to make your dream a reality. Talk to our experts today about how they can elevate your project to a new level of luxury.